Truffles Burrata
✻
on a bed of fresh tagliatelle with summer truffle shavings.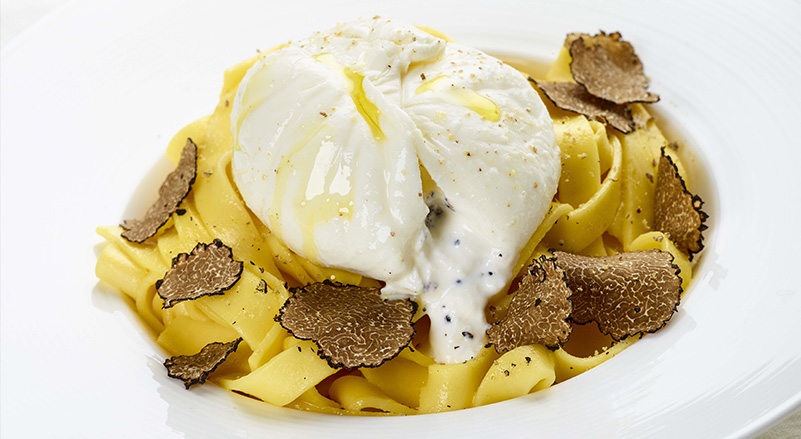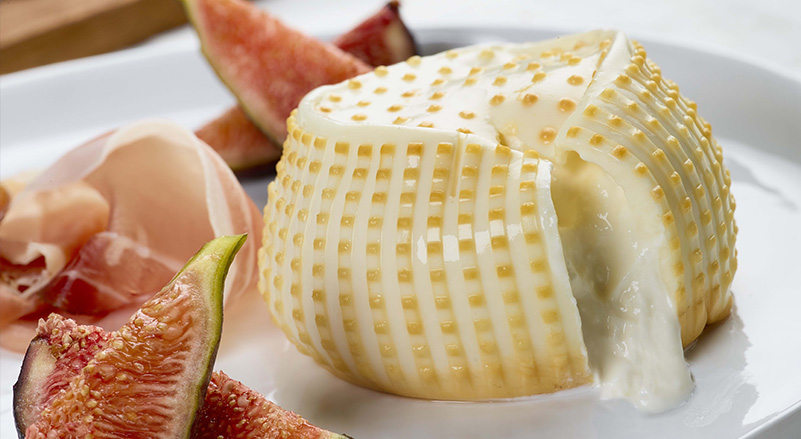 Smoked Burrata
✻
simply accompanied by a slice of Parma ham and fresh figs.
Chives Burrata
✻
with a salad of colorful heirloom tomatoes seasoned and placed on a frozen tomatoes.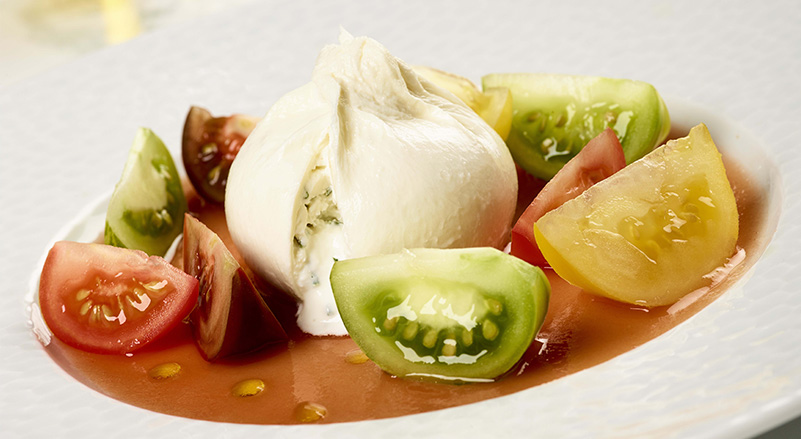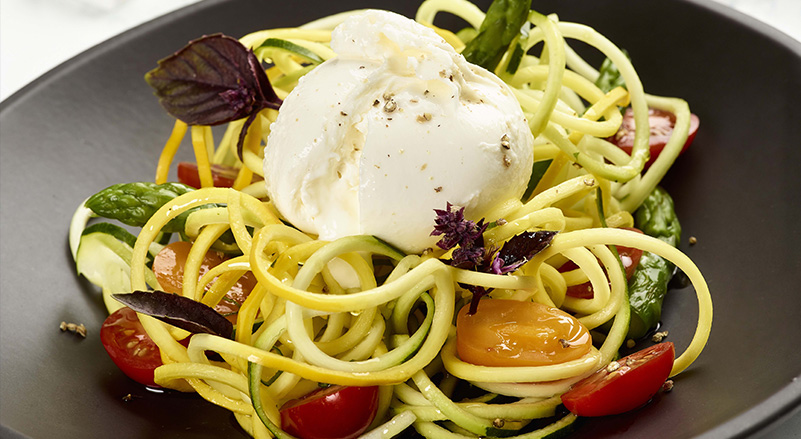 Nature Burrata
✻
zucchini on a bed of spaghetti, spinach spikes and cherry tomatoes. Fresh, light and very greedy at a time.
Mozzarella bites
✻
in a mixed salad, colorful and fresh, baby spinach, roasted vegetables and cherry tomatoes.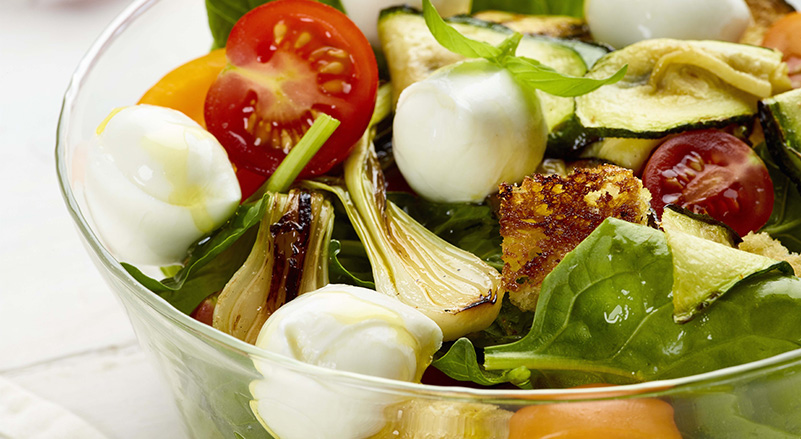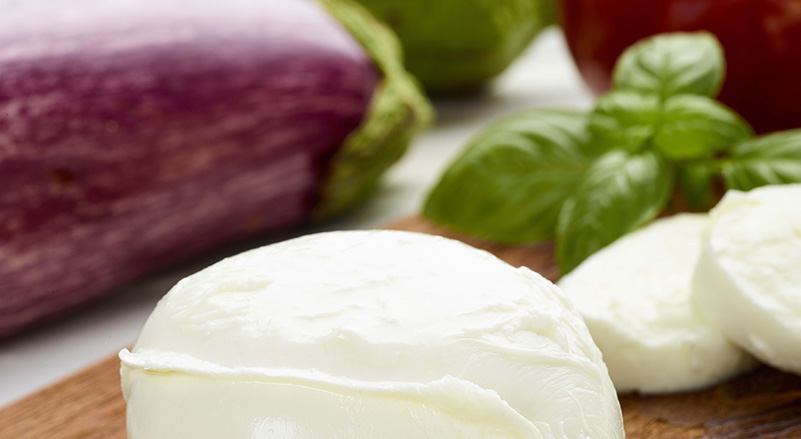 Mozzarella di bufala
✻
in a traditional eggplant gratin flavored with basil.